10 Best Tourist Places In Jammu & Kashmir: You Must Visit Once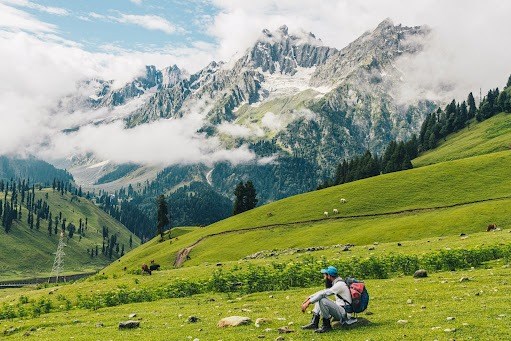 The stunning scenery of Jammu and Kashmir includes virgin valleys, imposing mountains, and tranquil lakes. Travelers from all over the world are drawn to it by its natural beauty, which includes famous locations like Dal Lake and Gulmarg.
Among tourist places in Jammu and Kashmir, the most visited places are beautiful lakes. From Pangong to Dal Lake, the jewel of Srinagar you will experience an enthralling sight to behold. Explore Kashmir's beauty with Kashmir tour packages which include Srinagar's lakes, Gulmarg's meadows, Pahalgam's valleys, and Sonamarg's glaciers. Unforgettable experiences await!
Jammu and Kashmir is home to many winter destinations and snow activities. Making them the best tourist places to visit in Jammu and Kashmir. They get most of the Kashmir tourism packages the following are the tourist places that you must include in your plans:
Gulmarg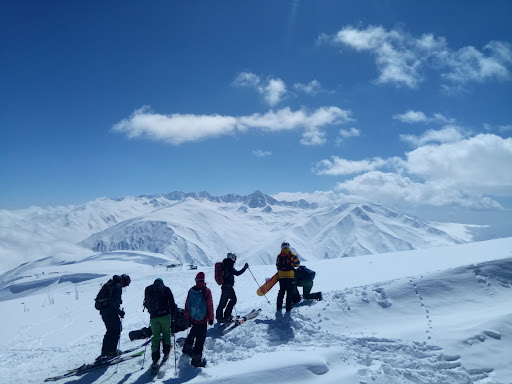 If one were to compile a list of the most frequented hill stations in our country, I am confident that Gulmarg would be towards the top. It is a heavenly area to stroll in that offers fascinating scenery and an exciting prospect of numerous adventurous activities and is appropriately named the meadow of flowers. Explore paradise in Gulmarg with exclusive Gulmarg tour packages. Enjoy breathtaking landscapes, adventure sports, and luxurious stays. Unforgettable Gulmarg experiences. Because of the beauty of this tiny town, visitors come from all over the country every year. It may be one of those places where the tourist season never stops. Gulmarg provides something for everyone, from families to adventure seekers.
Sonamarg
Sonamarg is a stunningly beautiful location. The name translates to "A Meadow of Gold" and is inspired by the surrounding peaks turning golden at sunrise and dusk. Among the top four demanded places to visit in Jammu and Kashmir Sonamarg is most famous for its peaceful territory. This area, located at an elevation of 9000 feet, is a haven for nature enthusiasts, hikers, and adventure seekers alike. Sonamarg is the epitome of natural beauty, with many green meadows, magnificent flowing rivers, streams pouring from mountains, and lush green deep valleys.
Vaishnodevi Temple
It is the second most worshiped Hindu pilgrimage destination in India. Mata Vaishno Devi temple is located in Trikuta Hills in Katra. Hindus from all places of the country reach the location to worship the Mother Goddess. This is considered one of the great Shaktipeeth, as here the skull of Goddess Sati is worshiped and must be included in your sightseeing list of places to visit in Jammu and Kashmir. The goddess is in the form of a talk rock which is five and a half feet. On the pilgrimage, devotees make heartful offerings to Mata Vaishno Devi.
Srinagar
With the gorgeous Dal and Nagin lakes added as an attraction in the beautiful Kashmir necklace, Srinagar, you will feel a heavenly environment nearest to expressing the inexpressible. Known for the Mughal Gardens, stunning lakes, and Mesmerizing valleys, if once entered by the soul, it will become an immortal memory. Crossing the colorful bazaars, Chinar trees, and wooden bridges, you will be overpowered by the ambiance of beauty. During winters the entire landscape is covered under snow and in summer the city will let you enjoy the flowers blooming with full bright hope to win people's hearts. It is one of the best tourist places in Jammu & Kashmir.
Pahalgam
Situated 90km away from Srinagar, Pahalgam is a beautiful destination located on the banks of river Liddar, and the rough terrains, lush meadows, and snow-capped peaks make it a perfect spot for adventure activities. Kolahoi trek via Aru Valley is a must-try trek in Kashmir.
Sheshnag Lake, Baisaran, and Betaab Valley are other popular sightseeing locations around Pahalgam. Chandanwari near Pahalgam serves as a base point for Amarnath yatra- the most important pilgrimage in India. You can also take part in sledding on glaciers.
Amarnath Cave Temple
Amarnath, located in the territory of Jammu and Kashmir, is believed to be the cave where lord Shiva revealed about eternity and the secret of life to Goddess Parvati.
The cave is only available for devotees during the months of July-August. There are two routes Amarnath by Pahalgam and other by Baltal. It usually takes 4 to 5 days to complete the trek and reach Amarnath. Currently helicopter services are available, but devotees need to make bookings and undertake the holy Amarnath Yatra.
Yusmarg
Few travelers include Yusmarg in their travel plans. One of those breathtakingly lovely areas in Kashmir that doesn't receive the attention they properly merit. However, Yousmarg is ideal for someone who wants to be unconventional and stand out from the crowd. A place like Yusmarg is not where you go to do a lot of work. It's a spot where you should unwind, enjoy some alone, take in the stunning views, go hiking or ponyback riding, and take as many photos as you can.
Dal Lake
The Dal Lake is frequently referred to as the "Jewel of Srinagar" or the "Jewel in the crown of Kashmir." This is Kashmir's second-largest lake, with a surface area of 18 square kilometers. has evolved into the very representation of the city and the valley over time.
Without spending some time at this lovely lake, a journey to Srinagar would unquestionably be incomplete. You can even reserve a houseboat and spend the night on the lake if you like.
I believe that the sunset is the ideal time to see Dal Lake. It's amazing to watch the drama in the sky that occurs each evening as the sun sets. See what I mean by viewing the Sunset at Dal Lake and why it is one of the best tourist places in Jammu and Kashmir.
Betaab Valley
This postcard-worthy location is about 15 kilometers apart from Chandanwari and Pahalgam. The valley is named after the famous film "Betaab" from the 1980s, which had numerous sequences shot here. A swath of green grass surrounded by snow-capped mountains, pine woods, and tall Deodar trees. The Lidder River flows through the valley, providing a comprehensive experience for body, mind, and spirit. It is especially great for family picnics and sightseeing, it is one of the picturesque tourist places in Jammu and Kashmir and must be visited in your Kashmir holiday trip for its exceptional beauty.
Leh Ladakh
Located in the territory of Jammu and Kashmir, it is a stunning location that offers unique natural views blended with Ladakhi culture, making it one of the best places to visit in Jammu and Kashmir. Leh-Ladakh offers a wide range of adventure activities, and each place of the location has its charm. Leh Ladakh is also one of the beautiful places that should not be missed when you are in Jammu and Kashmir. It is truly a heaven for people who are searching for adventure tourist places in Jammu and Kashmir. This capital of Ladakh is a mesmerizing town with a serene ambiance. It is the starting point of many tourist attractions surrounding the region. If you are planning to visit, don't miss the Shanti Stupa and Leh Palace, which are coined as demanded tourist places in Jammu and Kashmir.
Jammu and Kashmir is a destination that attracts travelers with its enchanting valleys and myriad tourist places in Jammu and Kashmir throughout the year. From stunning snow-peaks, and serene lakes like Pangong and Dal Lake to the adventure terrains of Gulmarg and Sonamarg, this region offers a variety of experiences blended with local culture. These tourist places in Jammu and Kashmir promise lifetime memories with their natural beauty and cultural ambiance.
Add Your Comment
Use the following form to leave your comment on this article.