5 Reasons Why You Should Take a Vacation in Manali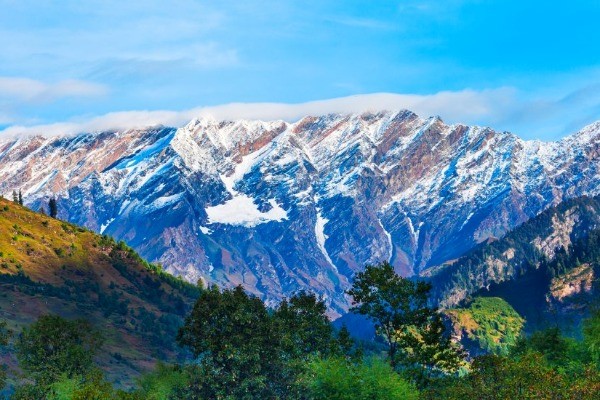 Manali is one of the most visited hill stations in India, and who does not want to visit Manali at least once? But still, there can be some who want reasons to plan a vacation to this dreamy location. So, for that kind of person, we have curated this article, under which we will give you the top 5 reasons why you should take a vacation in Manali. Manali is one of the favourite locations for a peaceful yet exciting holiday amongst tourists, so here we are talking about some of the elements that make it everyone's favourite. 
1. Beautiful historical sightseeing locations: Sightseeing Locations are a significant part of any tourist destination. Most of the time, a large chunk of the tour is spent exploring local sightseeing locations of a place. Manali has a large number of sightseeing locations. A vacation in Manali is made special due to things like only. Most of the major tourist attractions have some historical and religious significance. These famous locations are the Hadimba Temple, Vashisht Temple, Hot Springs, Naggar Town, Manikaran Gurudwara, etc. Exploring Manali and visiting these locations will mark an unforgettable experience. The environment around these places is peaceful and tranquil, which makes all these places a must-visit on a Manali Trip.
2. Lip-smacking cuisine: Food is unarguably one of the major attractions of any place, now Manali or Gujrat. The cuisine of Manali is too delicious and worth giving a try. The tasty Himachali cuisine served here in Manali is one of the prime reasons you should take a vacation here. You can try various cafes and restaurants across Manali and try various dishes here. From local to luxurious, Manali has all kinds of options one can try while dining here. Hillside cafes are a thing here. Khatta, Siddu, Babru, Aktori, Trout, Chha Ghosht, Chana Madra, Tudkiya Bhat, etc., are some of the famous dishes of Manali. You can try these dishes at various eating points in Manali at a very reasonable price.
3. Adventure Sports: Who does not like an adventure in their lives? If you do, too, then a vacation in Manali would be perfect for you. Manali is often considered the hotspot for adventure sports across the country. Adventure activities here are the top reasons you should plan to vacation in Manali. Manali offers a wide variety of adventure sports one can try and participate in here. Trekking, paragliding, motorbiking, hiking, skiing, horse-riding, white river rafting, zorbing, etc., are just a few. Manali has some of the most astounding trekking trails in Himachal; nature lovers and adventure enthusiasts are attracted to this place naturally. Adventure sports is one of the major attractions of Manali as a tourist spot. All these activities would pump up the adrenaline through your body and leave you with an unforgettable experience to cherish. 
4. The best views: The best views you can get on a hill station must be in Manali. Manali serves you astonishing panoramic views. These dreamy views are to die for. There are several locations in Manali where you can catch the best of these views. Rohtang Pass has to be one of the top locations for that. Rohtang Pass connects the Kullu Valley to the Lahaul and Spiti Valleys. This Pass is so high that it is just mesmerizing to be here. The Panoramic views of Manali can be one of the top reasons for anybody to plan a vacation to this dreamy place. Although snowfall here in this place increases the level of beauty to another level, despite the weather in Manali, you will witness some of the most heavenly views here.
5. Peace and Tranquility: If you are looking for a peaceful vacation on a hill station, then Manali can never disappoint you at any level. You can enjoy a vacation here with your family, friends, partner, or solo. The atmosphere here is vibrant and chirpy for some, but at the same time, it can be healing for others. You can enjoy various spa sessions close to nature here to rejuvenate yourselves. You can also enjoy peaceful yet exciting adventures in Manali, such as trekking, camping, paragliding, etc. There are several local but significant tourist attractions of Manali where you can feel relaxed; some of them can be Hidimba Temple, Jogini Waterfalls (perfect for a family picnic), Solang Valley, Mall Road, etc. The peaceful atmosphere one can experience here can be one of the prime reasons to plan a vacation in Manali.