Green Thunder: A Thrilling Adventure in Tamil Nadu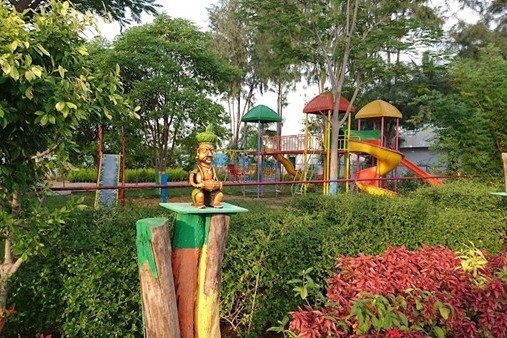 If you're looking for a fun and exciting way to beat the heat in Tamil Nadu, look no further than Green Thunder. Located in Arcot, Green Thunder is a water park that offers a range of thrilling rides and attractions for all ages.
Attractions and Rides
Green Thunder boasts a wide range of water slides and attractions, including the Thunder Wave Pool, which simulates the experience of surfing on ocean waves. Visitors can also enjoy the twisting and turning Water Tunnel slide, or the exhilarating Cyclone ride, which takes riders on a high-speed journey through a series of twists and turns.
For younger visitors, Green Thunder has a dedicated Kids Zone with smaller slides and attractions, as well as a lazy river for a more relaxed experience.
In addition to the water rides and attractions, Green Thunder also has a range of other facilities, including a gift shop, a mini-golf course, and a gaming arcade. Visitors can also rent private cabanas for a more luxurious experience.
Prices
Green Thunder offers a variety of ticket options to suit different budgets and preferences. A full-day ticket costs around Rs. 600 per person, while half-day tickets and group packages are also available. The park also offers locker rentals, a food court with a range of options, and changing rooms for visitors.
Overall, Green Thunder is a must-visit destination for anyone looking for a fun and thrilling adventure in Tamil Nadu. With its range of water rides and attractions, reasonable prices, and other facilities, it's the perfect destination for families, groups of friends, or anyone looking to beat the heat and have some fun in the sun.
(Photo Credit: Rajeshkumar Rajagopal)
Add Your Comment
Use the following form to leave your comment on this article.