Mahabaleshwar, India: Nature's Retreat and Historical Marvels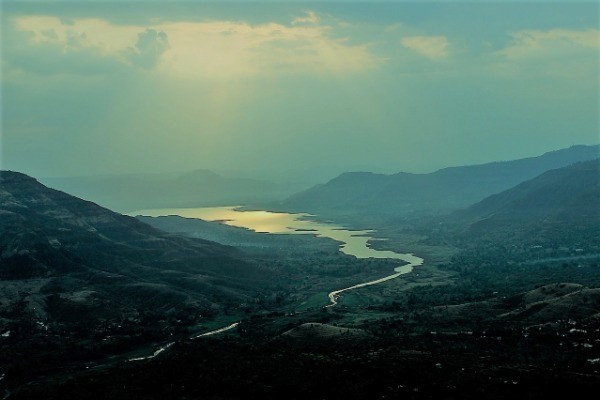 Nestled in the Western Ghats of Maharashtra, India, Mahabaleshwar is a picturesque hill station that has captivated travelers for centuries. Situated at an altitude of 1,353 meters (4,439 feet), Mahabaleshwar is renowned for its breathtaking landscapes, pleasant climate, and lush greenery. This charming destination offers a perfect blend of natural beauty, historical significance, and spiritual tranquility, making it a must-visit place for tourists from across the globe.
Natural Wonders
One of the primary reasons why Mahabaleshwar attracts a multitude of tourists is its mesmerizing natural beauty. The region is blessed with dense forests, cascading waterfalls, and majestic viewpoints that offer panoramic vistas of the surrounding valleys. The captivating beauty of Mahabaleshwar is enhanced by its evergreen forests, which are home to a rich variety of flora and fauna, making it a paradise for nature enthusiasts.
Pleasant Climate
Mahabaleshwar enjoys a moderate climate throughout the year, making it an ideal getaway from the scorching heat of the plains. The summers are pleasant, with temperatures ranging between 15°C to 35°C (59°F to 95°F), while winters offer a cool and misty ambiance with temperatures between 10°C to 25°C (50°F to 77°F). The monsoon season, from June to September, brings abundant rainfall, rejuvenating the entire region and adding to its allure.
Historical Significance
Beyond its natural splendor, Mahabaleshwar also holds historical significance. The hill station served as the summer capital of the Bombay Presidency during the British Raj. It was a favored retreat for the colonial rulers due to its salubrious climate and stunning landscapes. The echoes of that era can still be experienced through the colonial-era buildings and structures that dot the town, adding a touch of nostalgia and charm to the overall ambiance.
Main Attractions
Pratapgarh Fort: Located atop a hill, Pratapgarh Fort offers a glimpse into the region's rich history. It is associated with the brave Maratha warrior, Shivaji Maharaj, and is an important landmark for history buffs.
Venna Lake: The serene Venna Lake is a popular spot for boating, picnics, and leisurely walks. Surrounded by lush greenery and offering stunning views, it provides a peaceful escape from the bustling city life.
Lingmala Waterfall: Cascading down from a height of approximately 600 feet, Lingmala Waterfall is a sight to behold. Visitors can enjoy the view from a distance or take a refreshing dip in the natural pool at the base of the falls.
Wilson Point: Known as the highest point in Mahabaleshwar, Wilson Point offers breathtaking sunrise and sunset views. It provides a panoramic vista of the valleys below, making it a popular spot for nature photographers.
Pratap Singh Park: Situated near Venna Lake, Pratap Singh Park is an ideal place for a leisurely stroll. The park boasts lush gardens, colorful flowers, and a lively atmosphere, making it perfect for spending quality time with family and friends.
Mahabaleshwar's natural beauty, pleasant climate, historical significance, and a plethora of attractions make it an alluring destination for travelers seeking tranquility and rejuvenation. Whether you are an adventure seeker, nature lover, history enthusiast, or simply someone looking to unwind amidst scenic surroundings, Mahabaleshwar offers something for everyone. With its captivating charm and serene ambiance, a visit to Mahabaleshwar is sure to leave you with lasting memories.
Indulge in a boat ride across the tranquil Venna Lake, witness the majestic Lingmala Waterfall cascading down with pure force, or explore the historical Pratapgarh Fort, which stands as a testament to the region's glorious past. For nature enthusiasts, Wilson Point provides awe-inspiring views of the sunrise and sunset, painting the sky with vibrant hues.
The town also offers numerous opportunities for trekking, horse riding, and nature walks, allowing you to immerse yourself in the untouched beauty of the Western Ghats. Don't forget to sample the delectable local strawberries, for which Mahabaleshwar is renowned. The strawberry farms offer a delightful experience of picking and relishing these juicy delights.
Whether you seek moments of solitude amidst the misty mountains or seek to create everlasting memories with your loved ones, Mahabaleshwar promises an unforgettable journey into nature's lap. As you explore its charming streets, breathe in the crisp mountain air, and witness the breathtaking vistas, you'll find yourself enchanted by the irresistible allure of this hill station.
So, pack your bags and embark on a delightful adventure to Mahabaleshwar, where nature's beauty and historical marvels await. Immerse yourself in the serenity of this picturesque retreat, and allow the magic of Mahabaleshwar to rejuvenate your mind, body, and soul.
Add Your Comment
Use the following form to leave your comment on this article.