5 Soothing Nature Places to Visit in Bhopal, India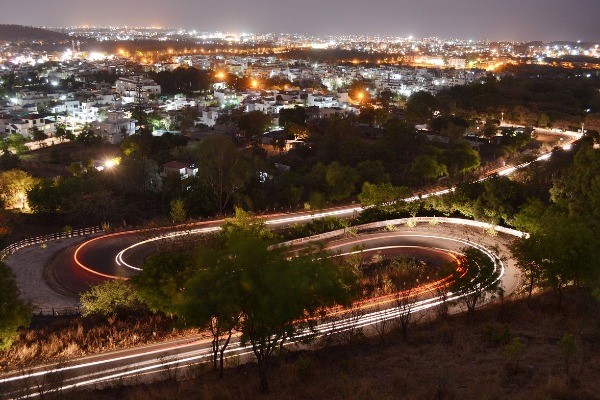 If you're looking for a break from the city and want to experience some of nature's beauty, then you should check out these 5 spots in Bhopal. Amargarh Waterfalls is one of the most beautiful places in Bhopal and is a great spot to relax and take in the fresh air. If you're looking for something more adventurous, then head to Van Vihar National Park where you can go hiking or cycling. And for those who want to enjoy some peace and quiet, we've got two spots perfect for that: Upper Lake Garden and Lower Lake Garden. So whatever your mood, there's a spot in Bhopal waiting for you!
Amargarh Waterfall is a beautiful spot located in Bhopal, India. The falls are hidden away in a secluded spot and are only accessible by a short hike. The Amargarh Waterfalls are formed by the Amargarh River, which flows over a cliff and drops into a large pool below. Visitors can take a dip in the pool or walk behind the falls for a truly unique experience. The Amargarh Waterfalls are one of Bhopal's best-kept secrets and are definitely worth a visit if you're looking for a place to relax and enjoy nature.
Van Vihar National Park is one of the most popular tourist destinations in Bhopal, and it's easy to see why. The park covers an area of nearly 450 hectares, and it is home to a diverse range of plant and animal life. Visitors can stroll through the lush gardens, spot rare birds in the aviary, or take a safari through the park to see tigers, lions, and other animals in their natural habitat. Van Vihar is also a great place to learn about the history and culture of Madhya Pradesh, as the park houses a museum with exhibits on the state's ancient civilizations. Whether you're looking for a relaxing day out or an educational experience, Van Vihar National Park is sure to impress.
Upper Lake Garden and Lower Lake Garden in Bhopal are two of the city's most popular tourist destinations. The gardens offer a wide variety of plant life, as well as a number of ponds and streams. Visitors can also enjoy a number of sculptures and fountains. The gardens are open daily from sunrise to sunset, and there is no admission fee. Upper Lake Garden is located near the city center, while Lower Lake Garden is situated on the outskirts of town. Both gardens are easily accessible by public transportation.
Sair Sapata is a beautiful park located in the heart of Bhopal, the capital city of Madhya Pradesh. It is situated on the banks of Upper Lake, one of the largest man-made lakes in Asia. The park has been developed as an urban green space and is a popular spot for picnics, jogging, and walking. Sair Sapata is also home to a number of interesting sculptures, including a series of statues depicting traditional Indian dances. The park is well-maintained and provides a welcome respite from the hustle and bustle of city life. Whether you are looking for a peaceful place to relax or an entertaining place to spend an afternoon, Sair Sapata is definitely worth a visit.
Located just outside the city of Bhopal, India, Walmi's viewpoint offers breathtaking panoramic views of the surrounding countryside. Visitors can either drive up to the viewpoint or take a short hike through the nearby forest Reserve. The forest Reserve is also home to a variety of wildlife, making it an ideal spot for birdwatching or simply enjoying the sights and sounds of nature. In addition to its natural beauty, Walmi's viewpoint is also steeped in history. It was here that the Maratha ruler Shivaji Maharaj defeated the Mughal general Jai Singh in 1681, cementing his reputation as one of India's greatest military strategists. Today, Walmi's viewpoint is a popular destination for both locals and tourists alike, offering a unique opportunity to experience some of India's best scenery and history.
Whether you're looking for a place to relax or an adventure, Bhopal has something to offer. These five nature spots are sure to please everyone. So get out there and explore! And don't forget to take some time to reconnect with nature. It's good for the soul!
Let me know once you have checked out these places. Happy Traveling!!!
Add Your Comment
Use the following form to leave your comment on this article.