The best Place to visit in Northeast India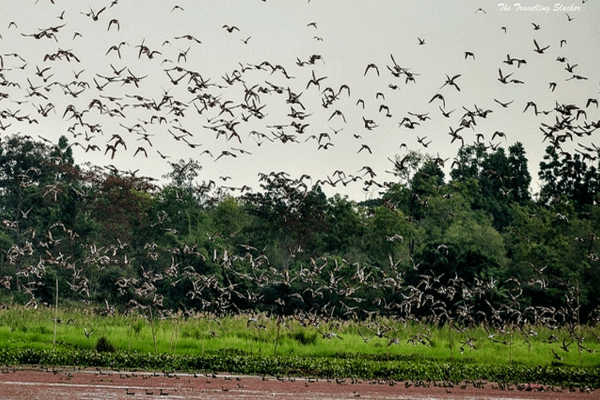 North-East India the destinations recorded as the best among the other places in India presenting the "seven sisters" that include Assam, Arunachal Pradesh, Nagaland, Manipur, Mizoram, Meghalaya, Tripura, and also Sikkim a part of North East, this all the state and their beauties had made people more attractive.
So,  they love to visit North East India many times.
As  I do! I generally love to visit all the state of North East, where I could feel the happiness and can experience the walk in the Villages and interacted with the people and also loves to gain the knowledge of their culture, traditions and more.
The stunning sightseeing view of the hills, mountains, valley, Rivers, Lakes, historical places, Parks, Monument, carved buildings had also made me like I am actually in the world that where I could fulfill all my dreams of traveling and can explore the old places where I had only study in Books.
North East India has been the best destination for me, so if you also want to explore the fabulous places of North East India then you must visit these places for once and explain your experience to your friends, and relatives so, that they can also get a chance to visit the most thrilling places of North East India.
While searching the best tour operator, I was lucky that I could find the perfect tour operator who helps me out of wasting my time and money. 
They provide me all the facilities like booking my desire places in North East India, Hotel booking after reaching the destination with accommodation facilities and also many other requirements that one should need during their travel also with the affordable coast.
I've always wanted to visit the North East, and finally, I reached my desired destination! After that I was dropped in the Hotel to stay, I went to the hotel rooms where I spend some time relaxing in peace. After that, I went for my dinner and the exact time was about 8:30, Fish curry that was awesome and tasty, I enjoyed the cuisine which was hot and spicy with a good flavored and smell.
The places that I had to explore in North East India
My first trip was in Assam!
Arrival in Guwahati International Airport, and directly check into hotels overnight I stayed in hotel rooms After that In the early morning after breakfast Tour guide had taken me to explore the most wonderful and eye-catching laces of Assam which lies in North East India  the rolling green hills, the Tea Garden, Mountains, old temples, Its boosting tradition, culture, arts crafts has made Assam unique places. Assam is not only famous for its arts, crafts, and culture but also filled with nature blessings.
The Natural beauty of Assam is emphasized by the mighty Brahmaputra River flowing down from Tibet and blessing the landscape.
Covering 3 main National Parks this trip had given me a chance to spot famous One Horned Rhinoceros and other Wildlife of Kaziranga National Park.
One-horned Rhino in Assam
The famous Manas National Park situated in the foothills of Bhutan is having the stunning beauty of Nature with the addition of Golden Langurs. Spot rare Birds in Nameri and also avail rafting in the river Jia Bhoroli. 
Jungle Safari
I also enjoyed the activities in Kaziranga National park riding on Elephant Safari & jeep safari, Jungle walk and also experience the rafting and birding in Nameri National Park. 
And after having lots of fun in Parks, the tour guide took us to the religious temple called as Kamakhya temple the temple was beautifully furnished and was dedicated to Goddess Kamakhya and is one of the prominent Shaktipeeth of the country.
Also, I visit the other places of Assam like Majuli Island (the biggest Island in the world), Dibrugarh, Jorhat, Guwahati (the main city for entire North-East India). These places were absolutely gorgeous and I think I found my new dream home. After completing my First Tour in Assam my tour guide takes me to the most magical, fascinating and scenically spectacular, a mountain journey to Tawang in Arunachal Pradesh which was my second trip.
Tawang Monastery
One of the Northeast's greatest attractions.
After spending time in Tawang Monastery next day we drive through the eastern Himalayas to Dirang. After breakfast, we visit Old Dirang, its winding streams, and Old Fort. And also we take a light trek through Sangti Valley and enjoy fantastic views of Dirang.
Dirang
This was also an awesome place that is renowned for its ideal hill resort in West Kameng district with beautiful Apple Nursery, Kiwi Farm, Yak Research Centre and more.
The trip covered the Western Arunachal Pradesh which is having the highest motorable pass of 4,050 meter MSL.
The Largest Buddhist Monasteries outside Tibet, the Gompas, the Monpa tribe, Snow-capped Himalayan Mountain range had made Arunachal Pradesh more interesting and wonderful. Arunachal Pradesh is also best for the one who loves to do trekking.
And my next target was to visit Meghalaya which was called the ABODE OF CLOUDS.
Dowky River of (Meghalaya)
Visiting this place I feel like I am in the lap of Nature, these places in incredible!! One can stay here without any doubt.
I had only studied that Meghalaya is one of the wettest places on Earth, amm since I was in class five I studied this is general knowledge, but when I see in reality it was truly awesome. 
What to explore in Meghalaya?
Mawlangbna Village in Mawsynram of East Khasi Hills is still maintaining its natural virginity and less hitting of tourists.
Mawsynram Meghalaya
This wettest place on Earth gives some of the best attractions which are the same or better than Cherrapunji. Among them are Nature Trail and Fossil spotting in Mawlangbna, Village visit, Natural rocky Water Reservoir, Split Rock, Lots of small and Big Falls, View of Bangladesh plains, etc.
(Meghalaya) Cherrapunji Hill
Another view Mawllynnong Village, which is around 3 hours drive from Shillong is situated in East Khasi Hills district and also referred to as "God's Own Garden". The Village and it is neighbor area offers picturesque natural beauty, Living root bridge, Water Falls, Old Church, Short, and long Natural Trails.
Living Root ( Meghalaya)
Exploring the wettest place of North East we came forward to Nagaland.
So, what can you explore in Nagaland?
Historical Monuments of Sivasagar
Visiting of various Tribal villages in Nagaland
Hornbill Festival
Nagaland is known for a home of near about 16 tribes the state has much more to explore. Tribe and clan traditions and loyalties play an important part in the life of Nagas.
Weaving is a traditional art handed down through generations in Nagaland.
Each of the tribe has its own unique designs and colors, producing shawl, shoulder bags, decorative spears, table mats, wood carvings, and bamboo works.  Also, the History of Assam and Wildlife experiences will be prime attractions.
It was great to be able to sit in one place for days and enjoy a bit of class. But it's time for me to put down roots and have a home. Instead of days of traveling around North East India, the man without a home will finally have one to return to. 
Not only the whole places I could travel in the North East but also I had collected all the movements as my good memories.
So, if you also want to spend your holiday far from your city then North-East India will be the best destination! 
Comments
There is 1 comment made on this article.
Add Your Comment
Use the following form to leave your comment on this article.