Puducherry: A Blend of Indian and French Cultures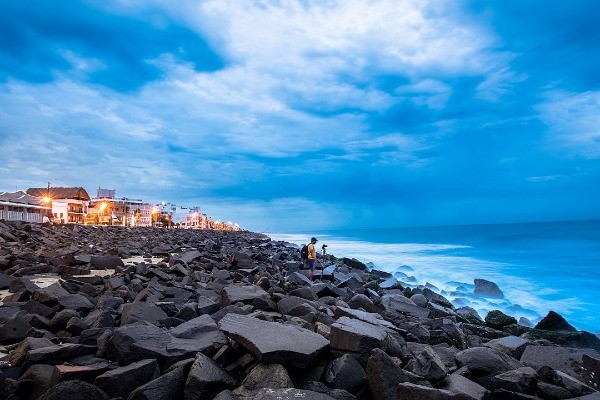 Puducherry, also known as Pondicherry, is a former French colonial town located on the southeastern coast of India. This charming town is a unique blend of Indian and French cultures and offers visitors a one-of-a-kind experience. In this article, we'll take a closer look at Puducherry as a tourist attraction and what makes it so special.
One of the most striking features of Puducherry is its distinctive French colonial architecture, which can be seen in the town's buildings, streets, and public spaces. Visitors can take a leisurely stroll through the town and admire the beautiful pastel-colored buildings, wide boulevards, and quaint cafes.
The town is also known for its spiritual and cultural significance. Auroville, an experimental spiritual community located just outside Puducherry, is a popular attraction among visitors. This community is dedicated to the concept of human unity and offers visitors a unique opportunity to learn about different cultures and spiritual practices.
In addition to Auroville, Puducherry is home to several other spiritual sites, including the Sri Aurobindo Ashram and the Manakula Vinayagar Temple. Visitors can explore these sites and learn about the rich spiritual heritage of the town.
Puducherry is also renowned for its beautiful beaches, which attract visitors from all over the world. The town's Promenade Beach, also known as Rock Beach, is a popular destination for tourists and locals alike. Visitors can take a stroll along the beach and enjoy the beautiful views of the Bay of Bengal.
The town is also known for its cuisine, which is a fusion of Indian and French flavors. Visitors can explore the town's many cafes and restaurants and indulge in delicious dishes such as crepes, croissants, and samosas.
In conclusion, Puducherry is a unique and charming town that offers visitors a one-of-a-kind experience. From its beautiful architecture and spiritual sites to its stunning beaches and delicious cuisine, Puducherry has something to offer everyone. Whether you're a history buff, a spiritual seeker, or simply looking for a relaxing beach vacation, Puducherry is a must-visit destination.
Photo courtesy: Wikipedia
Add Your Comment
Use the following form to leave your comment on this article.