Travel Guide to Kedarnath - The Main Abode of Lord Shiva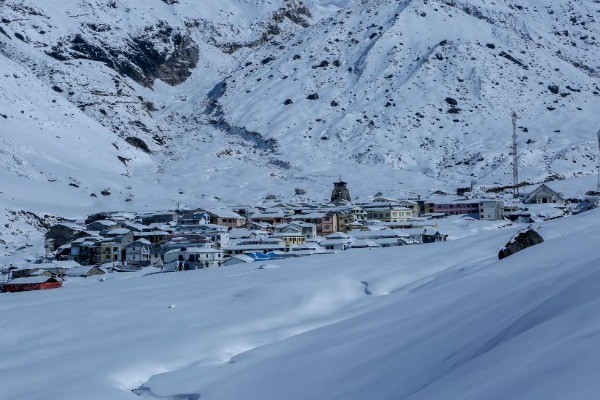 Kedarnath: Many areas of the Himalayas have always been important centers of spirituality, where many sages dedicated themselves to their spiritual life and performed severe penance. Kedarnath is also one of those important spiritual centers. Dedicated to Lord Shiva, this temple is a historical Hindu temple in India. The Kedarnath Temple, situated at 3,584 meters (11,755 ft) within the Himalayan mountain range, is a prime place to experience Shivatva. It is located in the Rudraprayag district of Uttarakhand, one of the 12 Jyotirlingas of Lord Shiva.
Best Time to Visit: The ideal time to visit Kedarnath Dham is between April to June and September to October, as the weather is pleasant during this period, and the road is accessible. April to June is also the best time to Join the Char Dham Yatra of Uttarakhand along with Kedarnath so that you can reap the blessings of this holy land. In Winter, the temple gets covered with snow and is not accessible to visitors. By Joining the Char Dham Yatra of Uttarakhand, you can get the good fortune of the blessings of this holy land.
Kedarnath In Winter: If you enjoy cooler temperatures and prefer to avoid crowds, the best time to visit Kedarnath is during the off-season, usually from November to April. The weather during this time is cool and quite snowy, with temperatures ranging between -5 to 7 °C. The temple remains closed from November to April due to heavy snowfall and extreme weather conditions.
Kedarnath in Summer:[ If you prefer warm weather and don't mind the crowds, the best time to visit Kedarnath is during the peak season, May to October. The weather during this time is pleasant, with temperatures ranging between 8 to 26 °C. The temple remains open during this time, and many tourists and pilgrims visit Kedarnath.
It is important to note that Kedarnath is located at about 11,755 feet, so the weather can be unpredictable and change quickly. It's always a good idea to be prepared for cold and wet conditions, no matter what time of year you visit.
How to Reach: To get to Kedarnath, it is possible to use a bus or taxi from Rishikesh (the nearest major city to Kedarnath), located about 250 kilometers (150 mi) away. This road trip is about 8 to 9 hours long and allows one to enjoy the breathtaking view of the mountain ranges. You can also complete the Kedarnath Yatra quickly by booking a helicopter from Dehradun or Sersi.
Kedarnath Temple Timing: The Kedarnath Temple remains open for worshipers from 6:30 am to 1 pm and 2 pm to 9 pm. The temple is closed for a few hours to worship Kedar Baba. Darshan is free; However, you must pay an amount for prayer.
Stay in Kedarnath: Many accommodation options are available in Kedarnath, ranging from budget hotels and guesthouses to luxurious campsites and accessible Dharamshala. Most guesthouses and hotels are located close to the temple, so staying close to Kedarnath temple would be the right choice for you.
Local Sightseeing in Kedarnath: In Kedarnath, you can worship at the Kedarnath Temple and dip in the holy Mandakini River that flows nearby. The Mandakini River is believed to be a source of healing and has been considered sacred for Hindus. You can also visit the Kedarnath Wildlife Sanctuary, which houses an array of fauna and flora, such as the Himalayan black bear, musk deer, and snow leopard.
Adventure Activities in Kedarnath: A popular event seen in Kedarnath is the trek up to the Chorabari Glacier, which is just 5 kilometers (3 mi) from the temple. The walk is moderate and takes around 3-4 hours to complete. The glacier is at 4,024 m (13,123 ft) and provides breathtaking views of the surrounding Himalayas.
Kedarnath is a famous tourist destination visited by thousands of pilgrims every year. It is a calm and serene place perfect for spiritual renewal. It does not matter whether you are a devotee or just a layman looking for a peaceful holiday; You can visit Baba Kedar by joining the Kedarnath tour package, which will allow you to know your spiritual life in depth.
Add Your Comment
Use the following form to leave your comment on this article.