Simlipal National Park Refreshing Attraction for Tourists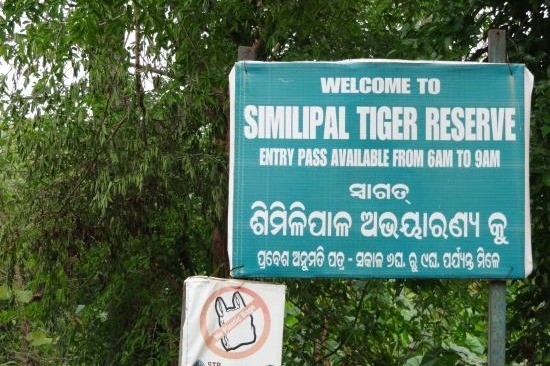 Simlipal became a national park in 1979. The place is home to more than a hundred tigers. One also comes across Indian Bison, antelopes, chevrotains, deer, leopards, langurs, sambhars, sloth bears, hyenas, wild boar, porcupines, hyenas, monkeys and wild dogs while touring this reserved area. If you are a bird lover, then this is just the right place to be at. More than 230 species of flying inhabitants can be seen chirping around the forests of Simplipal. This national park in Orissa is also a dwelling place of reptiles.
Beauty of the place is enhanced by its rich soil cover. More than five hundred and one plant species can be seen growing on the rich terrain. Sal trees are found in great numbers. The rich plant life is a source of medicinal plants which are used to make different types of medicines. Deciduous trees and semi-evergreen trees cover the open land to provide shelter to herbivorous and carnivorous animals.
The national park can be found 900 m above sea level on a big plateau. It is in the Mayurbhanj district of Orissa. Tribal people still inhabit the park. Tourists visiting the place often get to participate in the tribal celebrations and other festivities.
Apart from its rich flora and fauna, the place is popular for its spectacular walls of water which are known as the Barheipani Waterfall and the Jaranda Waterfall. More than twelve rivers drain the land with their waters. Trekking is a favourite pass time for people visiting the place.
Distance between the national park and the nearest airport at Jamshedpur is that of 140 Km. Jamshedpur is nearer to Kolkata airport than any other airport. Some people travel to Simlipal from Kolkata via taxi. Nearest railway station to the place is that of Balasore which is just 76 Km from it. Direct train from Bhubaneshwar can be boarded for Simlipal. Trains from Bangalore, Chennai, Delhi and Hyderabad etc. are common at Balasore. Good bus service is available to the park from main cities like Jamshedpur, Bhubaneshwar and Kolkata.
So, pack your bag and get ready for an adventurous safari of Simlipal National Park, one of the best in India Wildlife sanctuaries to glimpse the real thrill.
Comments
There is 1 comment made on this article.
Add Your Comment
Use the following form to leave your comment on this article.