priyanshu sain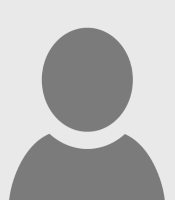 | | |
| --- | --- |
| Country | N/A |
| Visited | No Atraction |
| Favorites | None |
priyanshu sain is a member since October 2023. (S)he has not shared any experience of visiting attractions in India.
Articles
priyanshu sain has published the following articles related to travel and tourism in India.
Kuari Pass Trek: A Scenic Sojourn in the Garhwal Himalayas
Embark on the Kuari Pass Trek in Uttarakhand's Garhwal Himalayas. At 12,000 feet, marvel at Nanda Devi, Dronagiri, Kamet, and Trishul. Rich culture, challenging ascents, and breathtaking vistas await on this unforgettable journey.
[Read More]
Exploring the Uncharted: The Bangalore to Dandeli Tour Package Adventures
Embark on an unforgettable adventure from Bangalore to Dandeli, Karnataka. This journey goes beyond a mere destination, offering a blend of wildlife, river adventures, cave explorations, jungle trekking, and bird watching. Discover why Dandeli is a hidden gem for intrepid travelers.
[Read More]